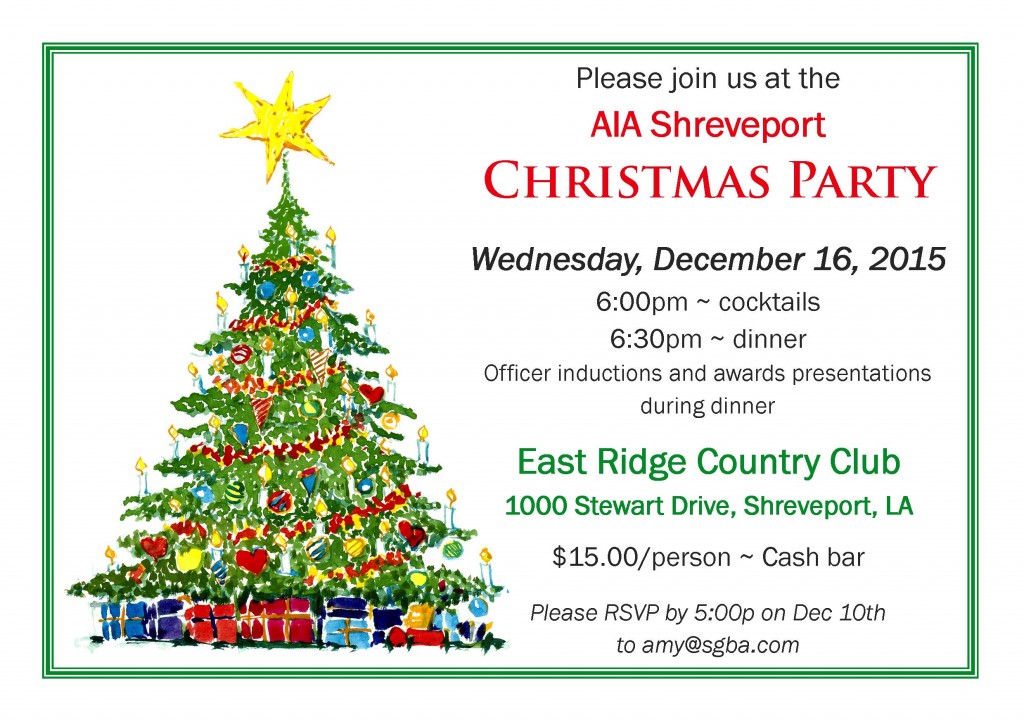 The American Institute of Architects chartered the AIA Shreveport Chapter on April 18, 1925. The chartered members of the Chapter in 1925 were Seymour Vanos, Clarence W. King, Edward F. Neild, J. P. Annan, Samuel G. Wiener, J. O. Mitchell and H. E. Schwarz. This Chapter is a non-profit membership corporation incorporated in the Parish of Caddo and the State of Louisiana.
On March 15, 1933, the AIA Board of Directors resolved to transfer the following parishes from AIA Louisiana and place them under the jurisdiction of AIA Shreveport: Vernon, Rapides, Avoyelles, Sabine, Natchitoches, Grant, LaSalle, Catahoula, Concordia, De Soto, Red River, Madison, Winn, Caldwell, Franklin, Tensas, Richland, West Carroll, East Carroll, Morehouse, Ouachita, Union, Jackson, Lincoln, Bienville, Bossier, Webster, and Claiborne. The transfer was effective on May 15, 1933 and the name of the chapter was changed to AIA North Louisiana.
Members from Monroe and Shreveport wished to separate from the North Louisiana Chapter. In May 1956, the AIA Board of Directors resolved that a charter be granted to the Monroe and Shreveport Chapters upon receipt and approval of the Chapter by-laws and formal application.
The objectives of this Chapter are to promote and forward those objectives of The American Institute of Architects within the assigned territory of the Chapter. The Institute strives to: organize and unite in fellowship the members of the architectural profession; promote the aesthetic, scientific and practical efficiency of the profession; advance the science and art of planning and building by advancing the standards of architectural education, training and practice; coordinate the building industry and the profession of architecture; insure the advancement of the living standards of people through their improved environment; and to make the profession of ever-increasing service to society.
SEE CAREERS TAB FOR NEW JOB LISTINGS